Our lovely crafting lady
Shellybobbin
s was talking to me about how she'd been made aware of chemicals found in baby shampoo after she was researching in preparation for launching her own range of skincare and soap products.
She was horrified but even more so when I promised her a list of chemicals and toxins found in lots of baby products!
Now I'm not a new-age, earth-mother or anything, but I am aware of what's out there. This awareness helps me buy certain products over others and avoid certain things. I'm hoping this list will help you too.
So as promised (and with apologies to any parent I scare) here is the list of rather disturbing chemicals and toxins found in products and environments for littlies
Chemical Chaos 1) Bisphenol A
More commonly known as BPA, is an organic compound with two phenol functional groups.
It is used to make polycarbonate plastic often used in baby bottles and baby food storage containers! According to the
Daily mail
, scientists said 'there have been clear links to cancer, birth defects and heart disease!
Yesterday, scientists in the Uk Called for the UK to follow other countries and put a ban on this chemical.
1) Many baby shampoos and lotions contain carcinahons!
In a recent finding by 'campaign for safe cosmetics' 48 baby bath products contained two known carcinogens, 1,4 dioxane and formaldehyde!
Among the big-name products containing the carcinogens were Johnson & Johnson Baby Shampoo and Baby Magic lotion.
*I'd like to stress here that neither chemical is deliberately added to any of the products or listed among their ingredients, both can be produced as byproducts of the manufacturing or aging process.
Formaldehyde is a byproduct of the normal decay of some cosmetics ingredients over time, while 1,4-dioxane is produced from the reaction of foaming agents with certain petrochemicals!
The amounts found were very small but they're there!
3) ASeattle Children's Hospital Research Institute study reported that babies recently treatedd with baby lotion, shampoo, and powder, were more likely to have phthalates in their urine than other babies.
Phthalate exposure in early childhood has been associated with altered hormones as well as increased allergies, runny nose, and eczema!
4) Chemicals can also migrate into a baby through their nursery
.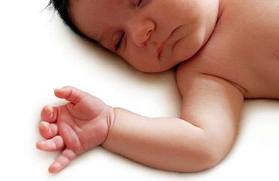 New parents, with good intentions, buy new baby furniture, install new synthetic carpeting, and paint or wallpaper the room — all the while creating a toxic environment from airborne chemicals released from these products.
4) There are also toxic chemicals in the poorly-labeled bottles of kitchen and bathroom cleansers, and in insect sprays and air fresheners and plug in fresheners used thoughout the home.
5) Food
I wont write a long list of foods here as most people are aware of additives and chemicals used in everyday food. If you look here you'll see what im talking about
http://www.cspinet.org/reports/chemcuisine.htm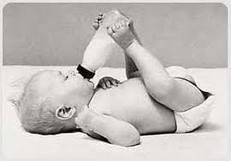 6) Baby formula (mainly USA)
Some babies get this at every meal:
Potassium hydroxide; also used topically to prevent the growth of horns in calves
Calcium carbonate; the common name is chalk
Calcium hydroxide; the common name is lye.
Calcium chloride
*If you formula feed your baby Check your formula's ingredients!

7) Clothing
There are chemicals found in new clothes used in the treatment/dyeing process.
*Ensure you always wash new clothes for your littlies before using them.
Walking, driving, playing in parks, our children are surrounded by chemicals and toxins from cars and fertilisers! Even dog and cat faeces contain harmful ingredients for littlies and pregnant women if touched!
* Pregnant women should avoid changing cat litter trays
* Homes with dogs/cats should ensure the garden is poop free before letting littlies in the garden.
I hope I've not scared you all into an OCD state of cleaning, changing beds and checking every label! I do hope however, that I've made you a little more aware of how many chemicals there really are in our little ones everyday lives.
Thank you to childcareisfun for letting me use the article & I hope you find it interesting I did xxx
©
Shellybobbins
has full permission of www.childcareisfun.co.uk to duplicate this blog post.
This is what Shellybobbins thinks ...........Toys - By Shellybobbins standards !!!!!!
Fabric & homemade toys or fabric toys to sell Baby blankets, taggie blankets ??? Mmmm well, the fabric im using for my Shellybobbins, Minibobbins, Bobbobbins, Pawbobbins rag dolls, I have a Certificate of Quality that the fabrics I use for these fabric homemade toys for children have already passed all the relevant tests, all fabrics (prints,woven,jersey,velour..) are certified with Oko-Tex-Standard 100 label.
The following items describe the fabrics quality
1. chlorine free bleach
2. reactive dye
3. reactive print and vat dyening
4. no azoic dye
5. no formaldehyde
6. no optical brightener
7. pH-value sympathetic to the skin
8. mechanical finish (calender)
9. "Öko-Tex Standard 100"
10. heavy metall free
11. no residual shrinkage
12. fastness to abrasion
13. fastness to perspiration + wash fastness
14. fastness to water
When I first started doing my fabric research I was shocked to see on a cardboard bolt "Do not use to make childrens nightwear" the lovely lady in shop was kind enough to give me the number I rang this fabric company and asked why I couldnt make nightwear clothes she said it was because of the dye ???? and yet its a craft fabric to make things with that I want to sell ??? or give as a gift so the toxicity levels havent been tested and its just brought into the UK to sell to us crafters / people want to be able to set up a craft business make lovely things to sell without knowing any of this information ? - thats not right !!
So I didnt stop their & started sending emails to fabric companys asking does your fabric comply with the British EN71 - one part of this testing is toxic levels in fabric, & this very large company didnt have a clue was I was talking about the lovely lady that I emailed at Moda then asked me If I knew would I let her know ? bless all these fabric companys as lovely as they are are just there to sell the fabric, Should we already know this information ? before buying it ?
This really to me made no sence surely every fabrics been tested ? do you check what it says on the cardboard bolt before buying your material ? Do you send it off to be tested before you sell your lovely items ?
To make something for a child /baby / little one homemade is lovely Taggie banket with ribbons, cloths, bibs, blankets, dolls, what ever it is
You must get it tested !!! babys put things in there mouths & love to cuddle up to a toy, snuggle with a blanket, or suck a taggie blanket